After several years as a veterinarian at Amundsen race, Steinar Dagestad decided to do other things this winter.
We are glad to present a swedish veterinarian as chief of the team this year, Hanna Smedstad.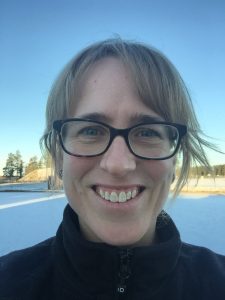 Hanna works on daily basis as Disktriksveterinär in Brunflo with all kinds of animals.  She is well known as veterinarian for several years at longdistance sleddog races as Femundslöpet, Finmarkslöpet, Polardistans and of course Amundsen Race.
With her in the team is:  Kristin Sanstad och Segio Maffi.
Beside them there will be volunteer veterinarians from Spain and Italy.