The veterinarians will look after the dogs best interests, from the time the dogs are inspected the day before the start of the competition until the team reaches the finish line.
Veterinarians will be on hand for drivers and dogs at each checkpoint where they can provide professional advice and guidance to each driver. Dogs taken out of competition are cared for by a veterinarian on site and can receive treatment if needed.
When the last team has crossed the finish line, the veterinarians select the driver who they believe took the best care of their dogs during the 300 km long competition. The "Best dog care" award is a much appreciated feature in connection with the award ceremony and the winner of the award always goes home as a proud driver.
---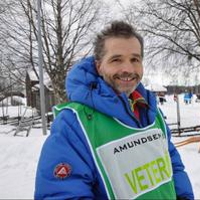 Gallery