Already app. 12 hours after we opened the registration we have 12 teams signed up in the system. As soon we get confirmed that the fee is payed we will announce the names. It can delay until mondya due to the banksystem.
We can tell that local musher Jan-Åke Persson från JFSHK was the first to sign up, on the photo below you can se Ja-Åke from the start in 2014.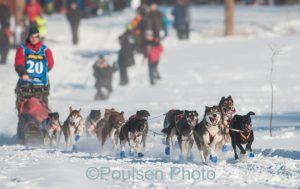 Foto: Poulsen Photo.
We are really happy about the positiv reply especially after we had to pause the race in 2016.
Warm velcome to  Amundsenrace 2017!!