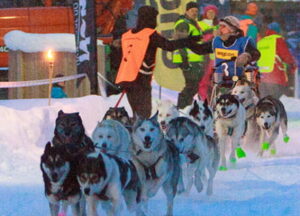 AR-320-12
Veteran
Catherine
Fontaine
1955-05-31
France
Kennel Name:
Du Fur Rendez Vous
LD Experiences:
Femundløpet Finnmarksløpet Amundsenrace Polardistans etc..

Breed: Siberian Husky
Number of dogs in your kennel: 25
Number of years mushing: 30

Occupation: Manager
Your hobbies: Mushing of course but knitting, gardening and discover the world

Why Long Distance: Why not ?
Race strategy: None ,just have a lot fun with my best friends.
Leaders in the team (name/age): Bouchon 9 Cobra and her sister Viper, Nietzsche 7 , Lénine and his brother Jaurès 6, Scarlett 4, Donna and her brother Harvey 3..

I like very much this race, I remember it when we started from the Ostersund lake all together .